Über Member
Join Date: Dec 2014
Posts: 884
Mentioned: 16 Post(s)
Tagged: 0 Thread(s)
Quoted: 293 Post(s)
SAMzQ50s Hybrid Build
---
More pictures and details can be found on Instagram @ Sammy_Karaja
So decided to start a thread about my Q since this is my first ever brand new car and I got the chance for a change to pick everything I want and have the car my way. I always bought a year or so old cars just so someone else takes the first hit. But I loved the Q when they released it I couldnt wait to find a decent used one. So ended up with a Hybrid sport tech etc..
This will not be a crazy build thread, its more of on the go kinda build. I swore I will keep this car stock when I bought it since I had so much into my TT G coupe. I have both cars and they are both money pits. lol
Bought the car brand new from a dealer 400 miles away, closest Nissan/Infiniti dealer to my area. The car was a showroom vehicle and fell inlove when I saw pictures of it. I actually bought it over the phone without even test driving it. Picked it up two weeks later.
Didnt care for the Hybrid, but that was the only one they had in the city with tech package.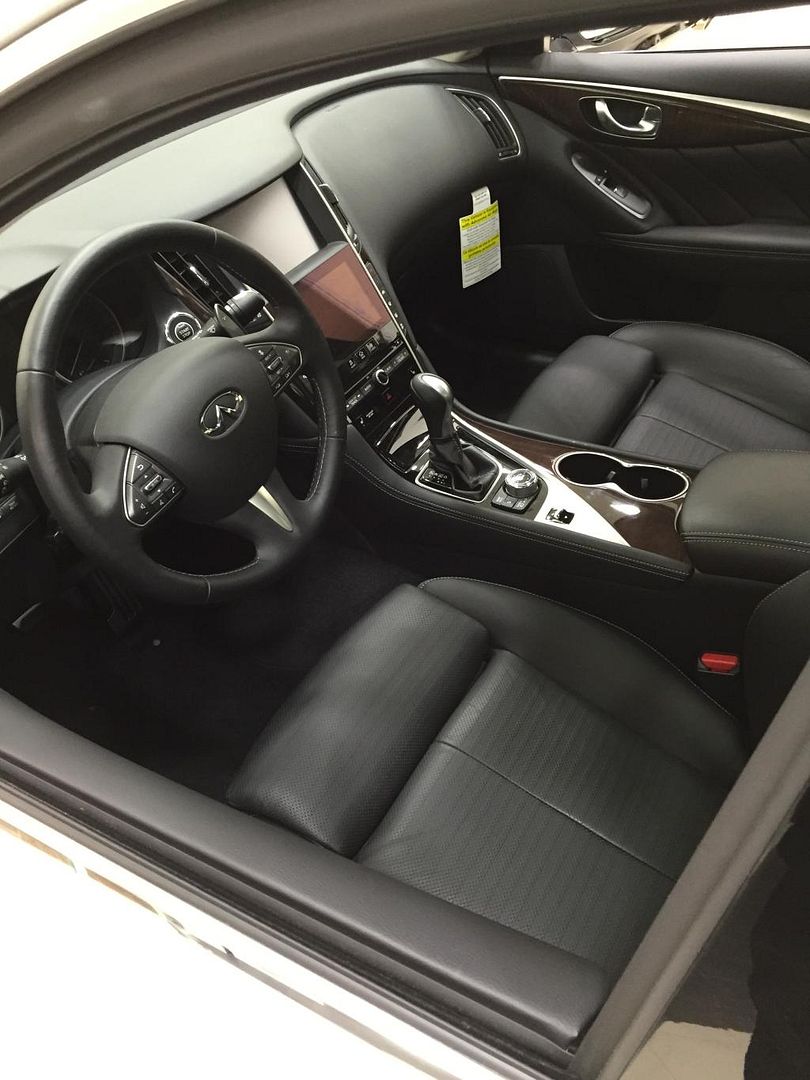 When I got to the dealer I test drove a Gasser while mine was getting remote starter and 3M done. I was kinda disappointed with the trunk but didnt even open the trunk till 8 hours after I left the dealer. My bad..
Insured and ready to hit the road.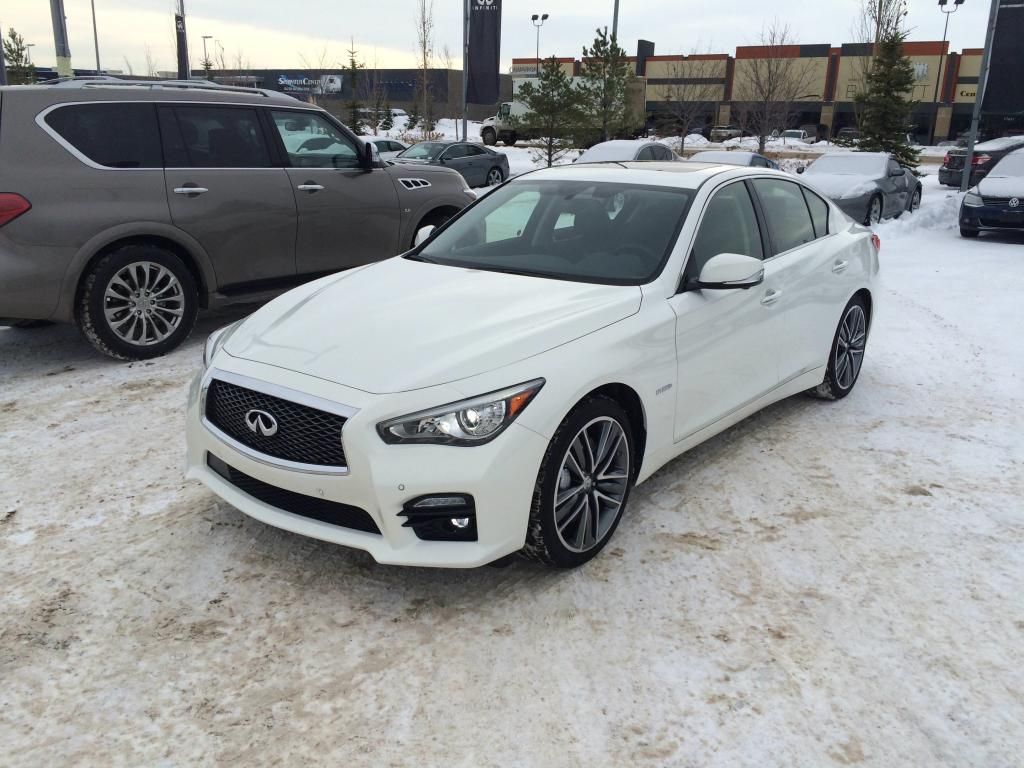 on the way back home
---
Last edited by SAMzQ50s; 01-05-2016 at

04:22 PM

.
Über Member
---
I knew I was full of crap when I said im keeping this stock. I started looking for parts before I even took delivery of the car.
As soon as I picked up the Q the one thing I didnt really like was the rear end, it looked too soft for such an aggressive car. I decided to change it up a bit and see what I can do.
As soon as I got back I got the car tinted all around and did my tail lights as well. They do look dark but they arent that bad in person. Even during the day I keep my parking lamps on so my tail lights look nice and dark with red lines showing the beautiful details they have.
I also hated the fender Hybrid badges and the 50 other badges on the trunk, it was the logo, Q50s, AWD. Too much for my taste. So spent an afternoon in the garage and took all that crap off, kept the Fuji only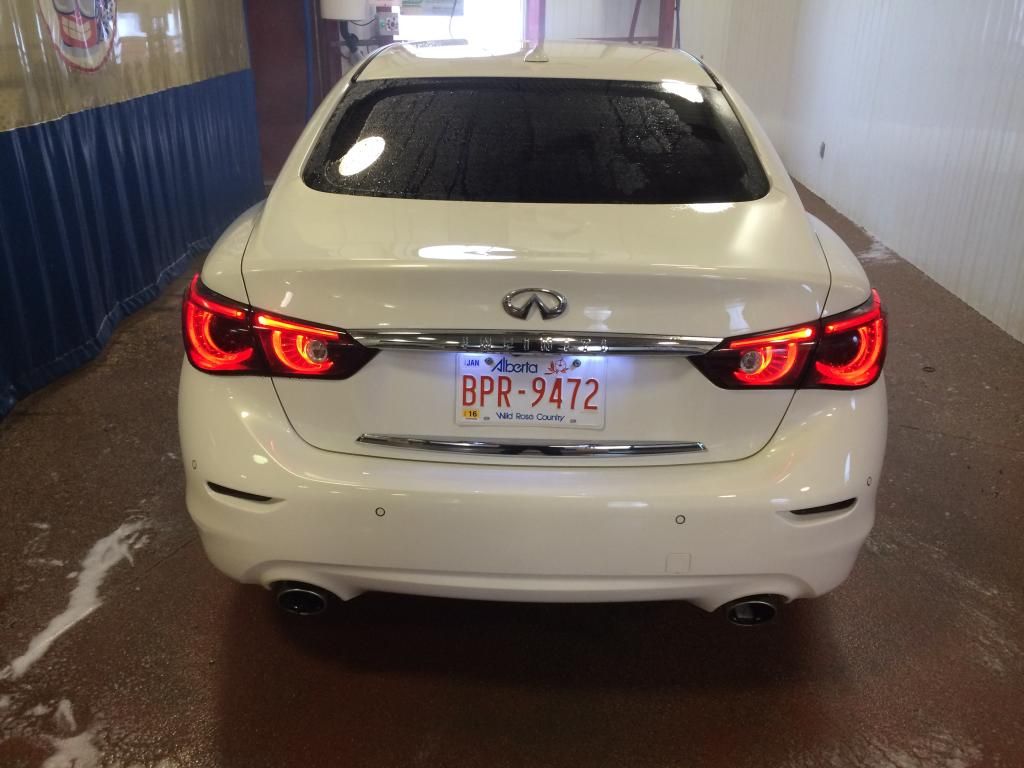 Being in a town with 6 months of snow, I needed something to keep the interior carpet clean. So I ended up with a set of WeatherTech mats for the front and rear,
Little dirty, but you get the idea.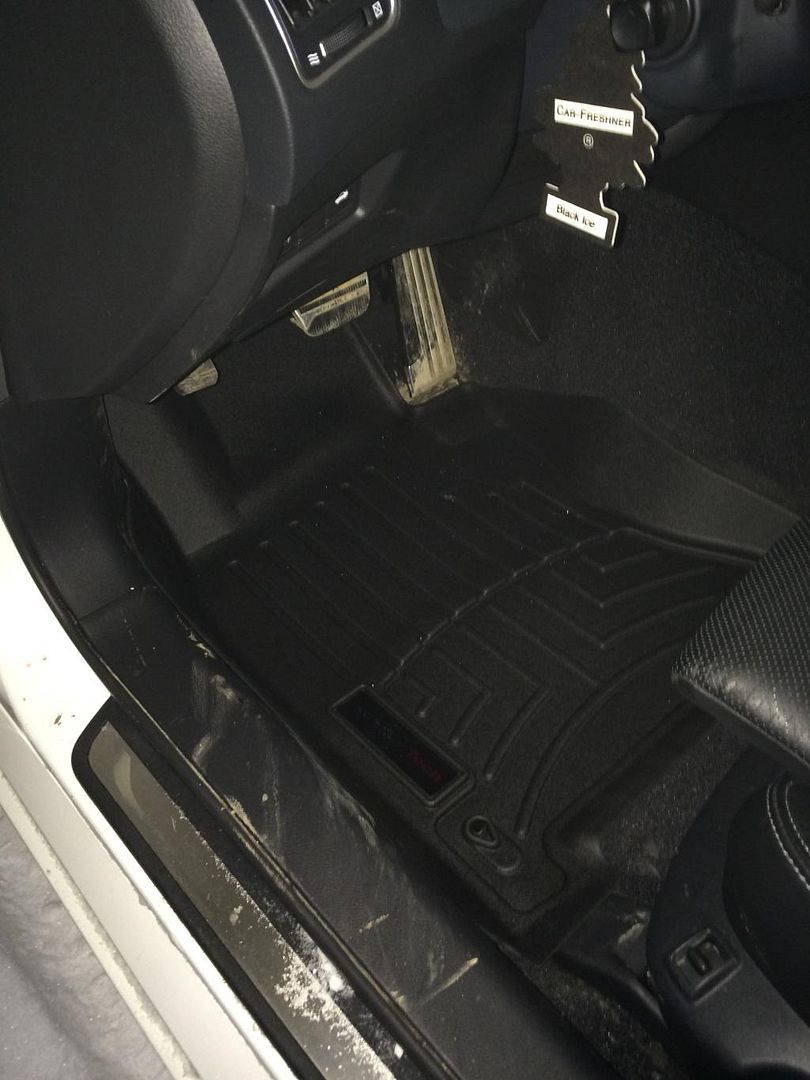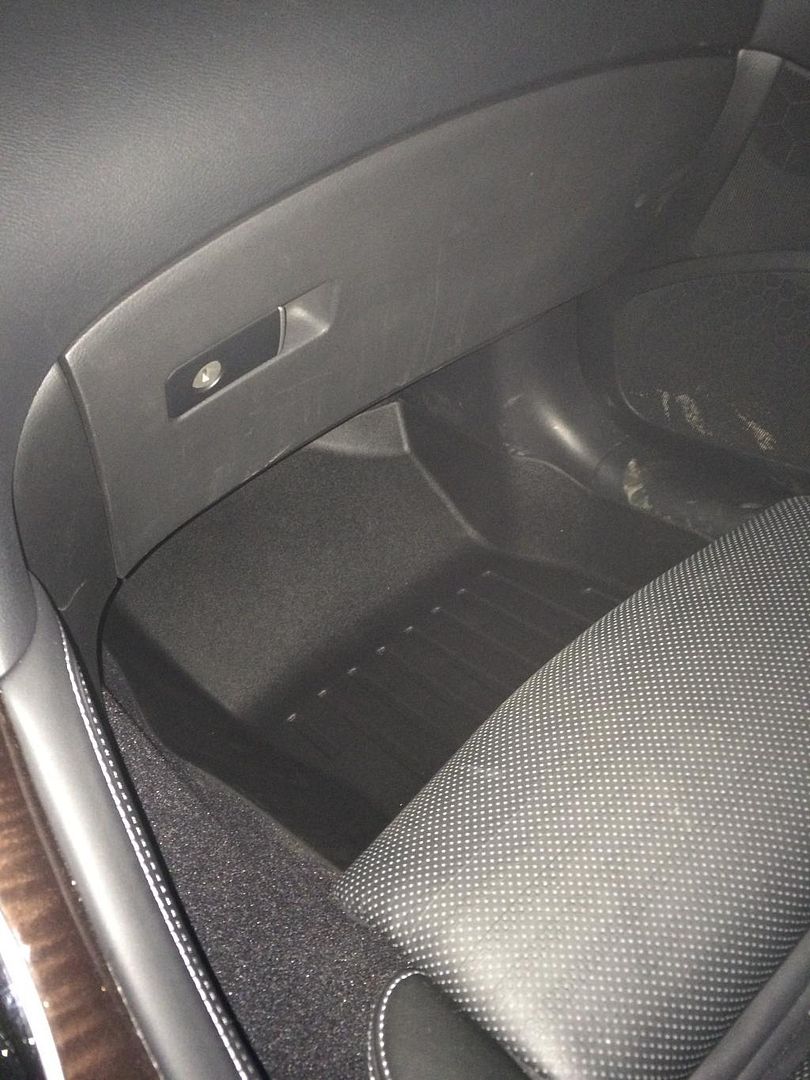 I liked how the details in the lights show, and how clean the trunk lid was. But I still wasnt satisfied with it.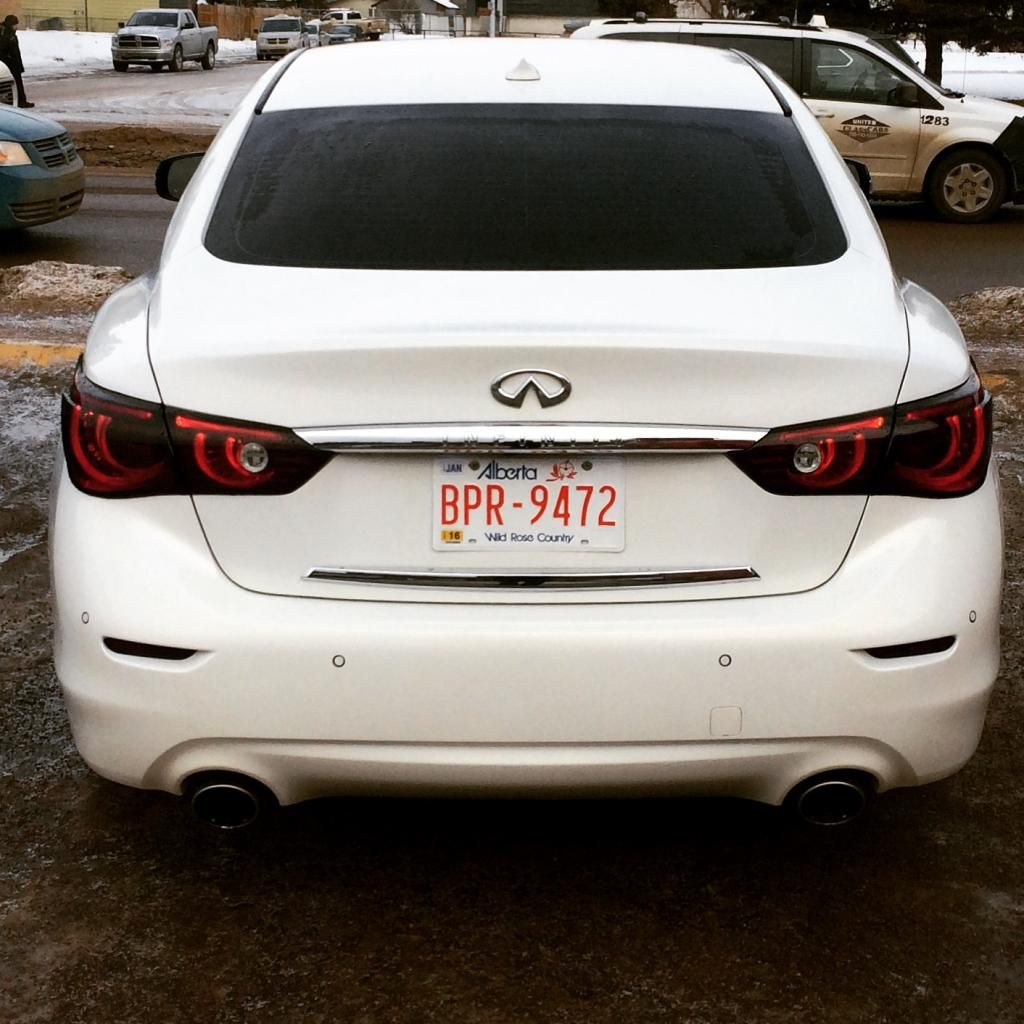 So decided to pull the trigger on a Stillen spoiler.
Test fitted it on my son's car, didnt fit so well.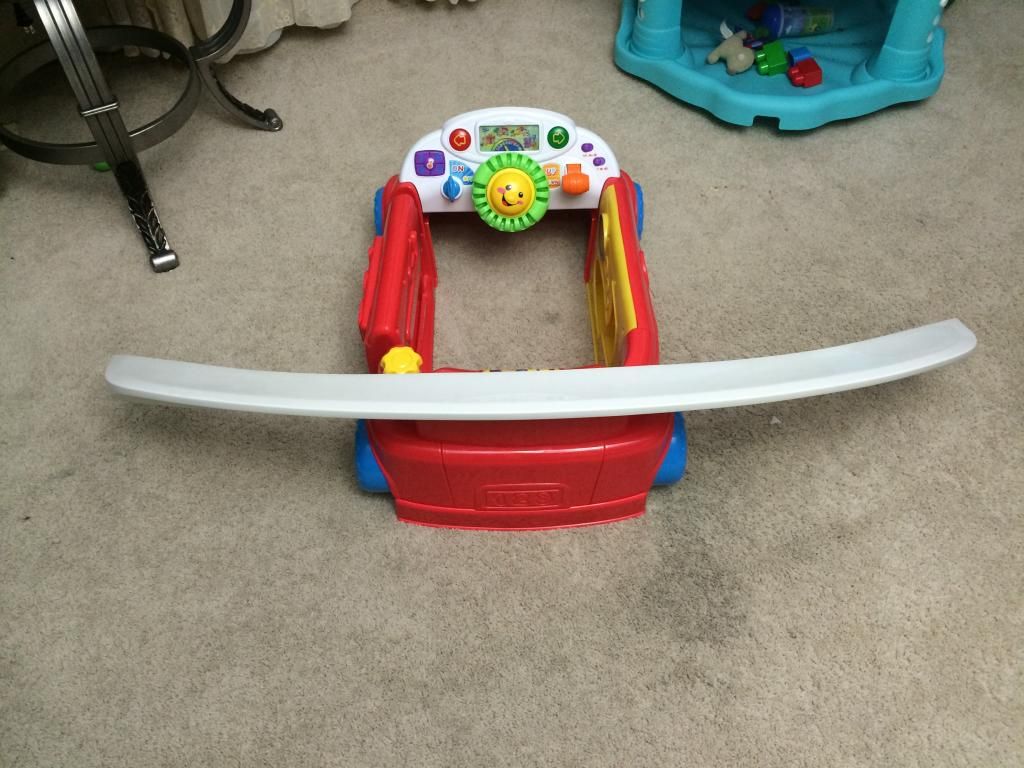 Much better on mine!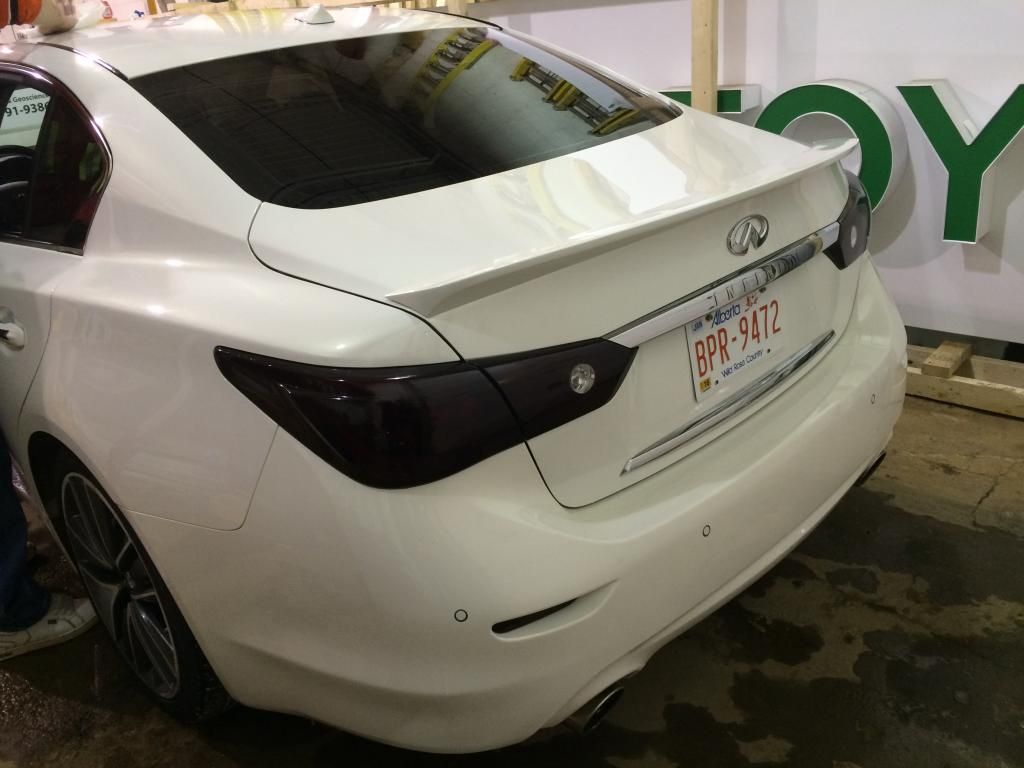 ---
Last edited by SAMzQ50s; 01-05-2016 at

04:24 PM

.
Über Member
---
So with the black windows and taillights I felt like it didnt come all together. It was still missing something. Decided to vinyl wrap the roof black
So with that done I was satisfied for a bit, however the rear end still didnt flow together the way I would like it to. So decided to pull the trigger on this beautiful set.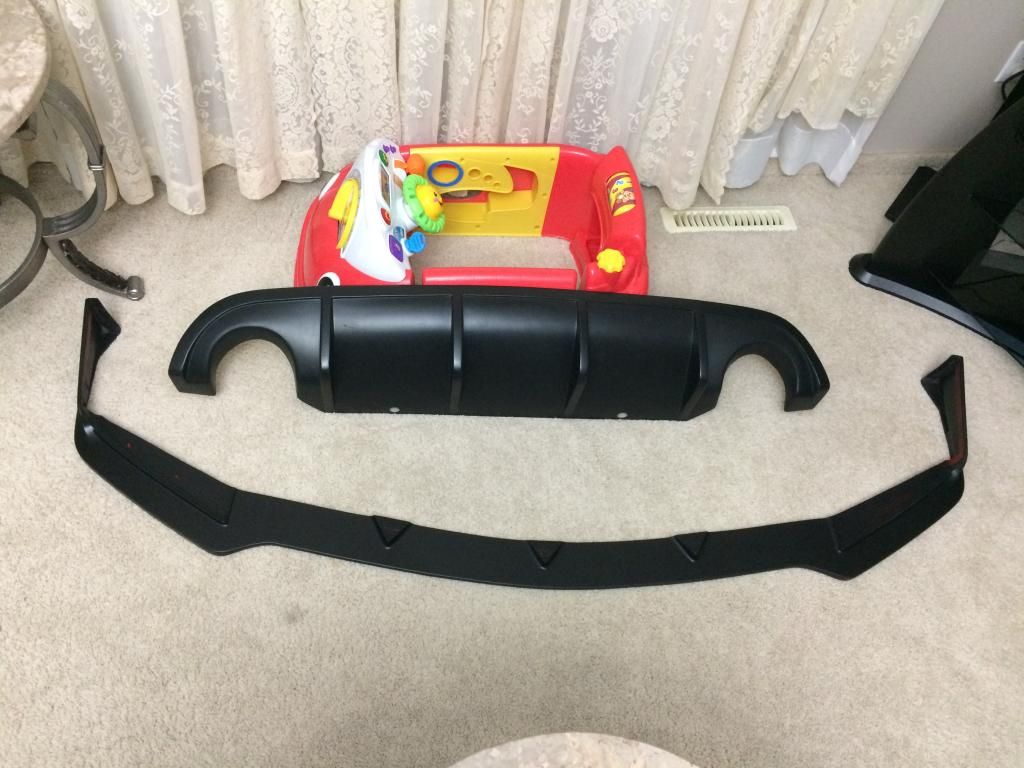 With this being done in winter, I didnt install them for few months later. But it felt good knowing they are safe under my bed lol.
Another picture during the day.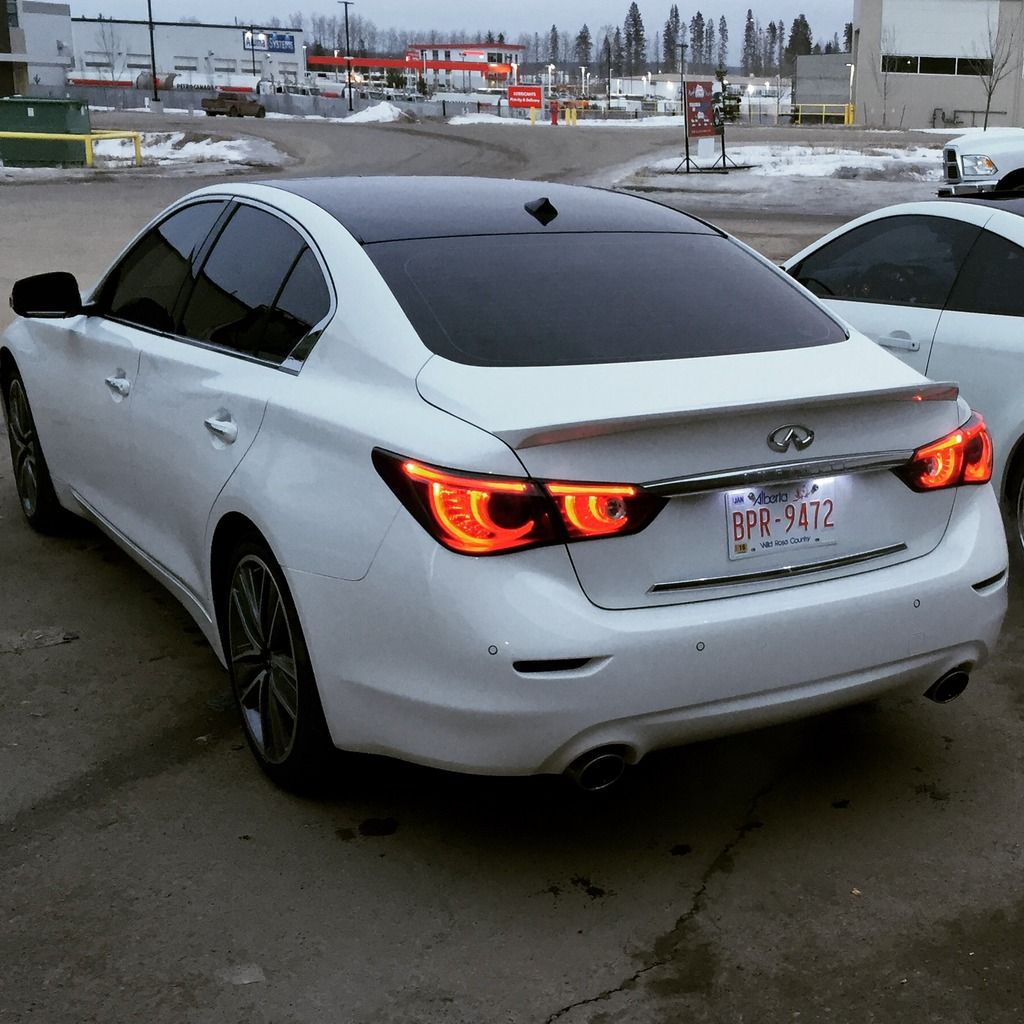 Somewhere along the road I changed all inside and outside bulbs to LEDs. Cant believe they used LEDs in reverse and fog lights but they cheaped out on license plate lights..
Über Member
---
So finally snow started melting and spring is around the corner. It was nice to see my car clean for more than an hour. I decided to install the goodies I bought few months back.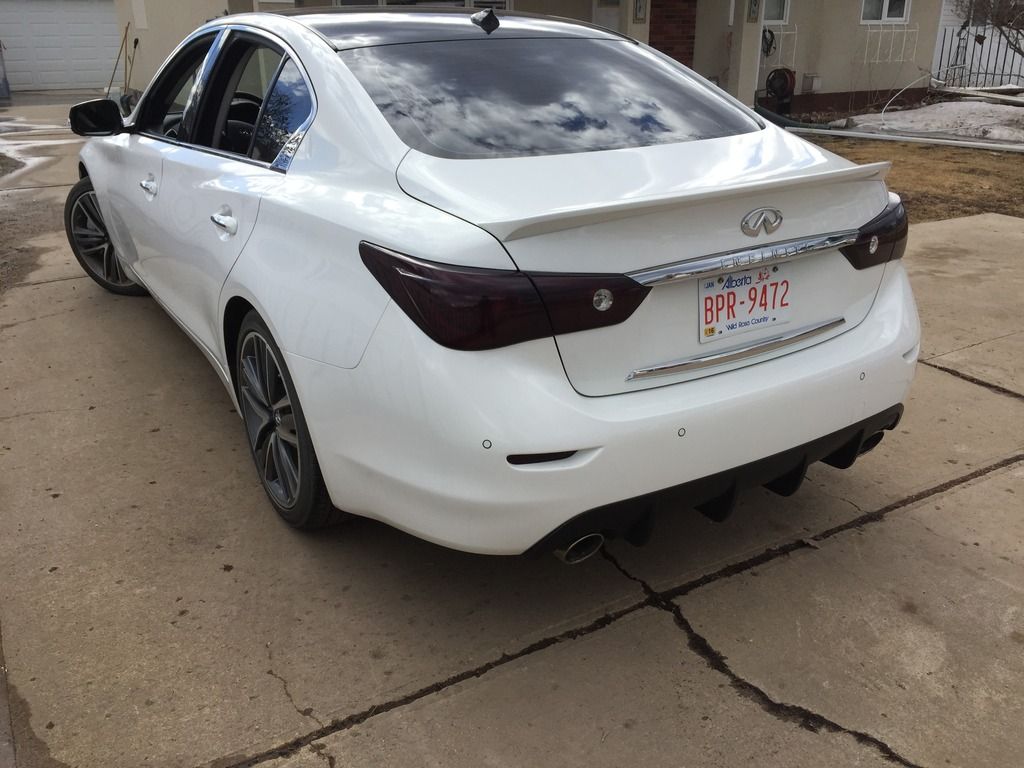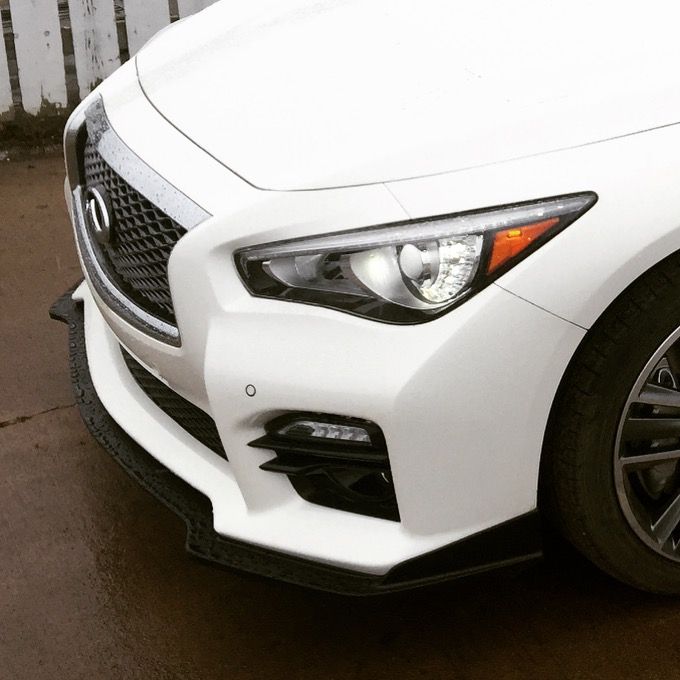 Now that the car looks a bit different, I needed something to set it all off and make it totally different. So decided to go ahead and order wheels and suspension for the Q
Niche 20x10.5 +30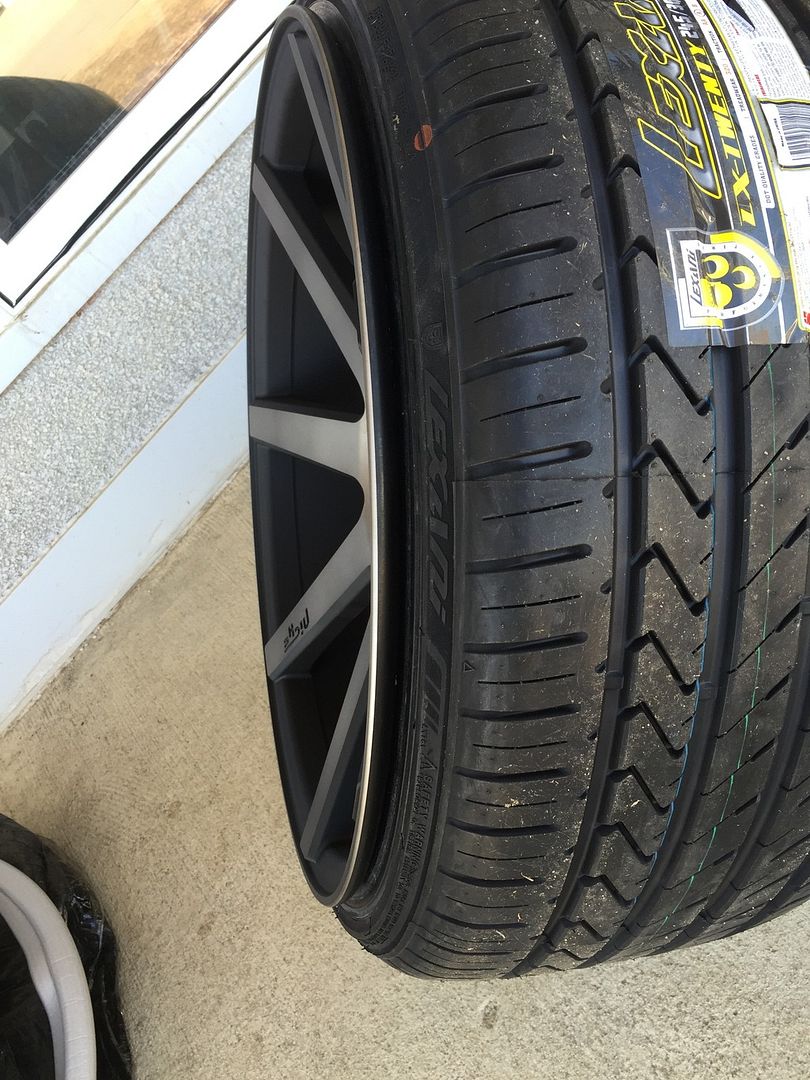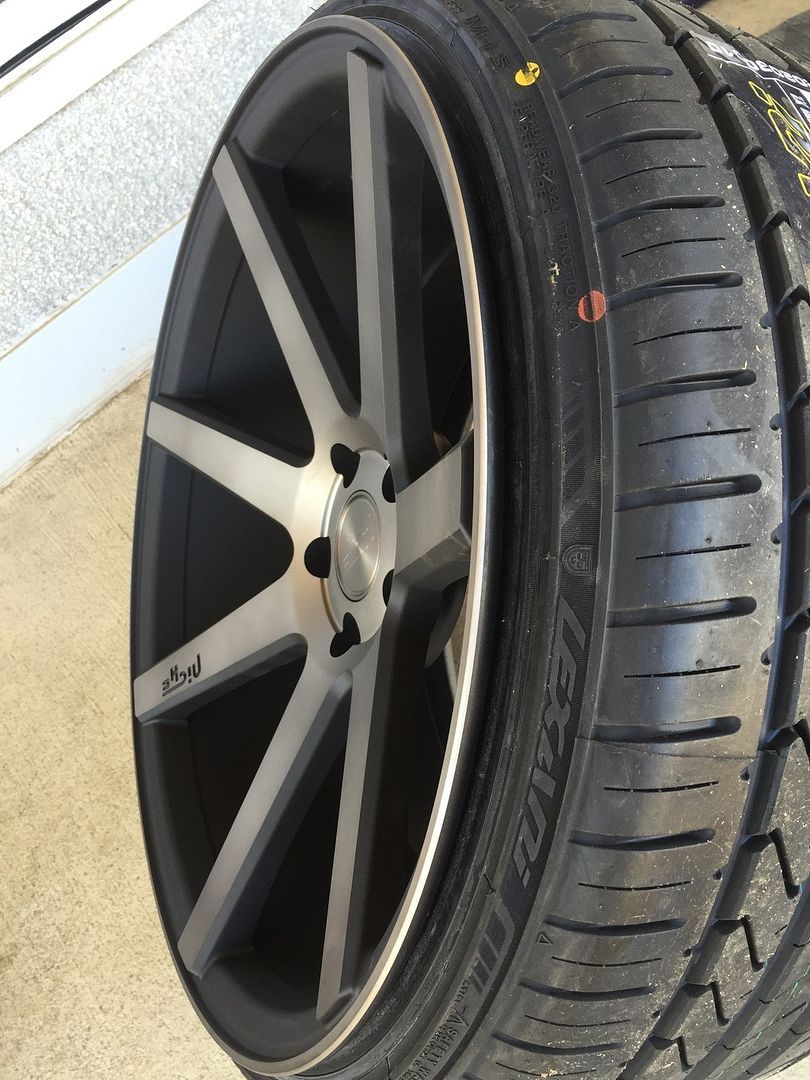 I was sooo happy! Decided to test fit them before I get my coils just to see how they look...
I was very very disappointed and upset..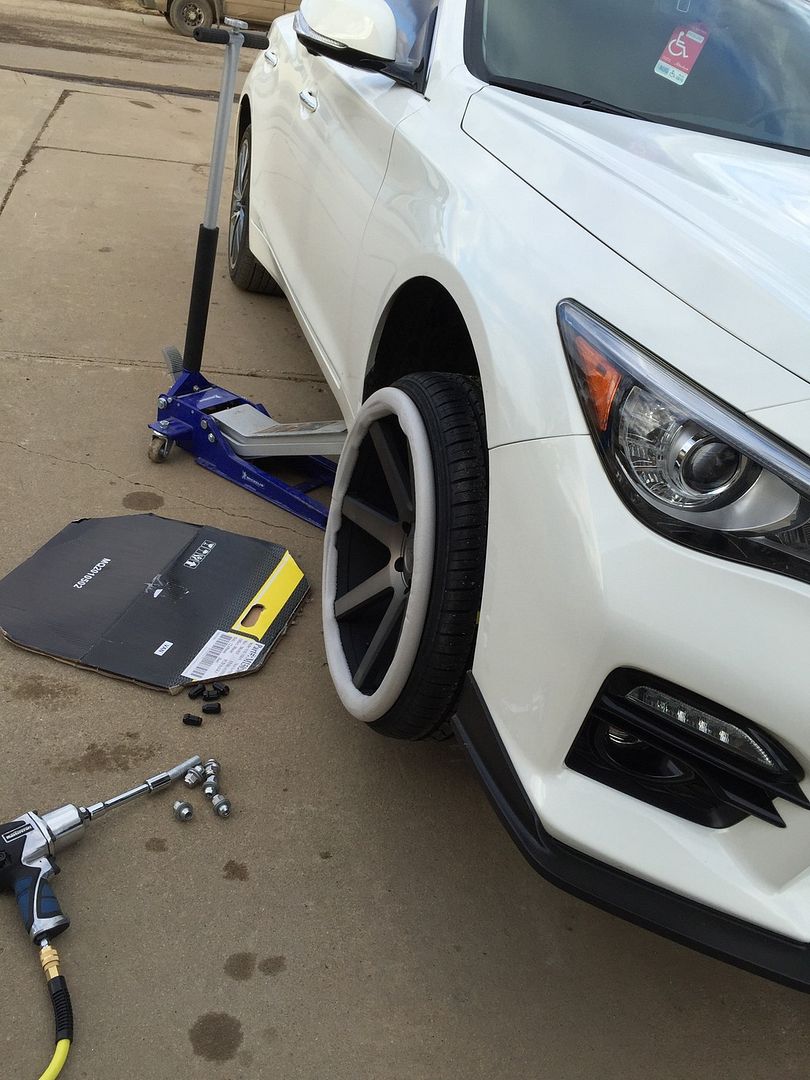 After that disappointment I order few spacers and decided to mod the headlights a bit cosmetically.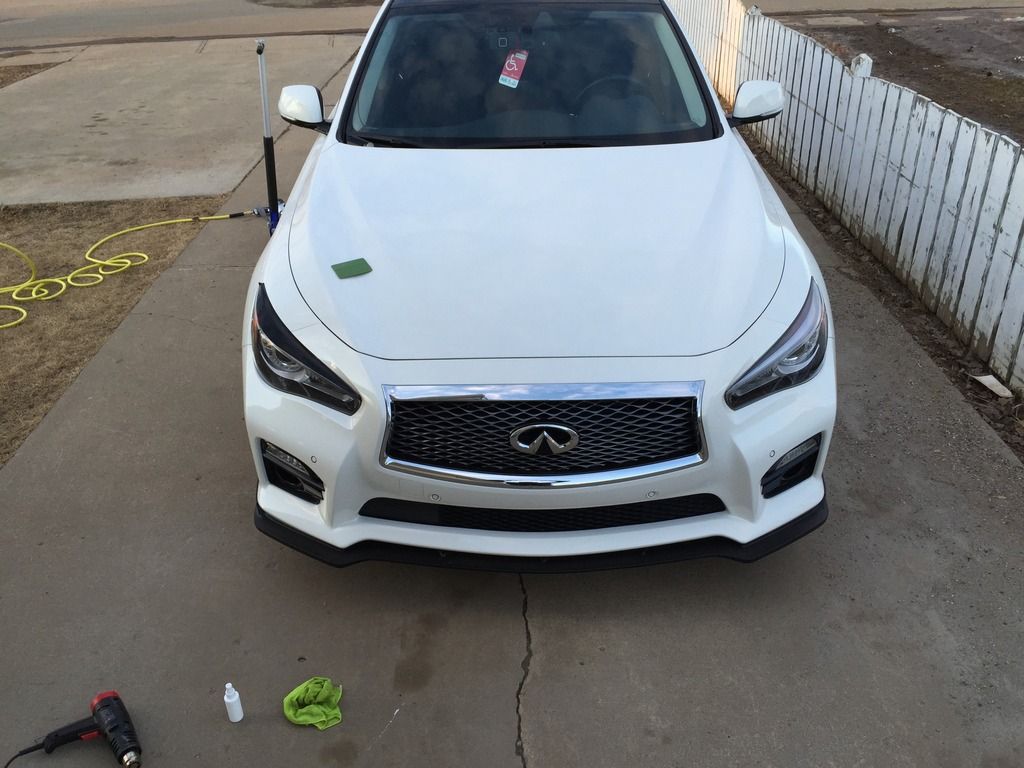 So decided to do an eyebrow and cover the orange side marker.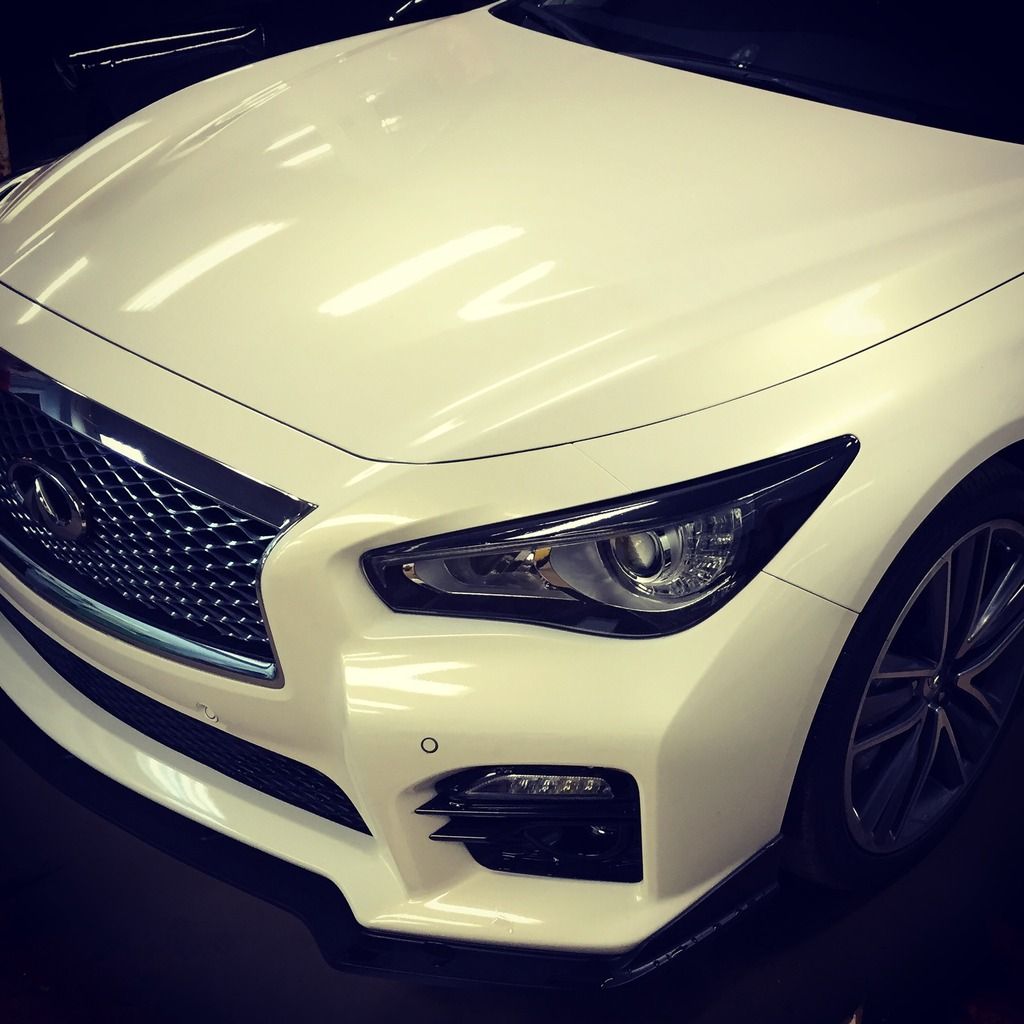 For the 30 bucks I spent, I was very happy with the results.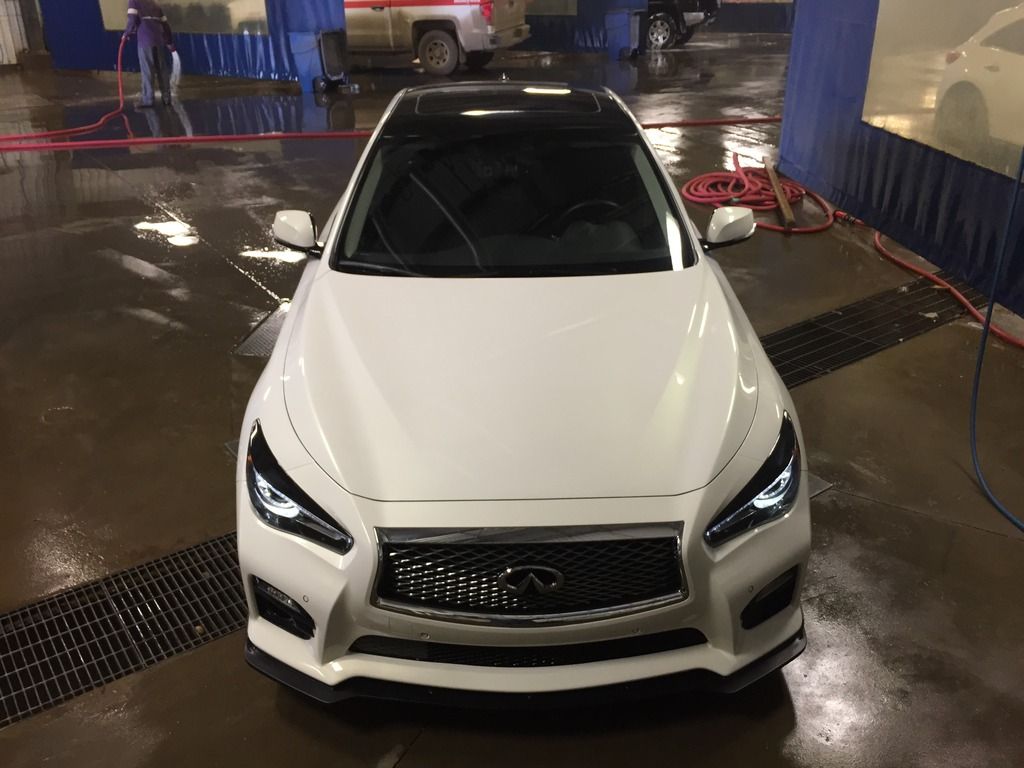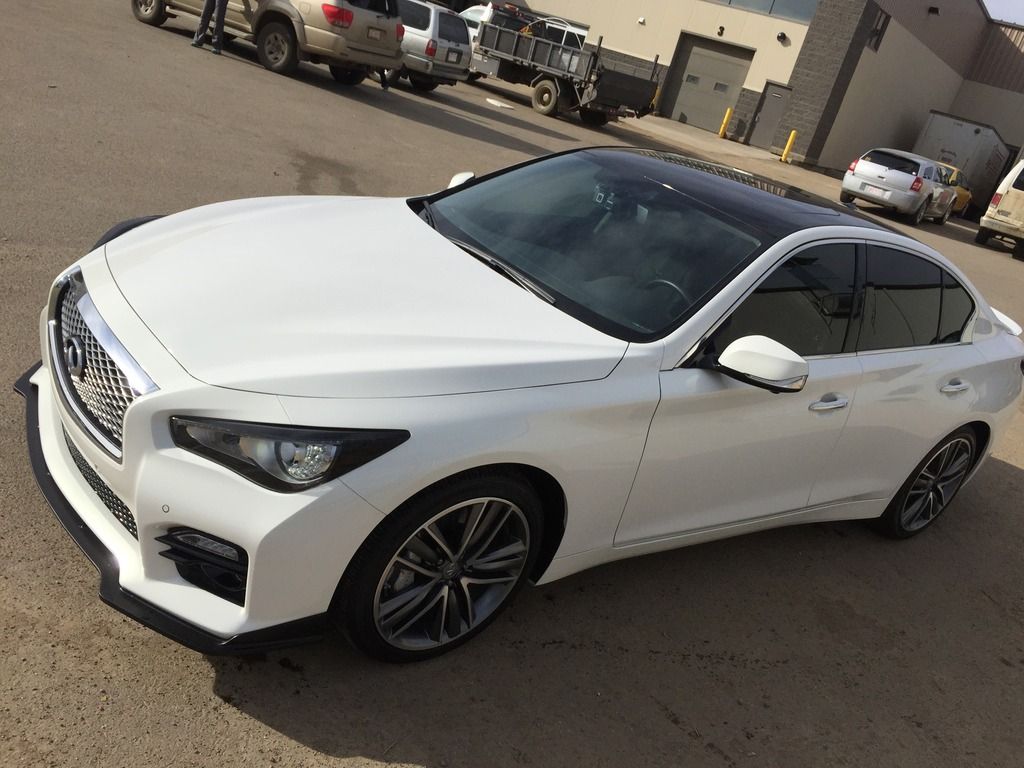 something show up?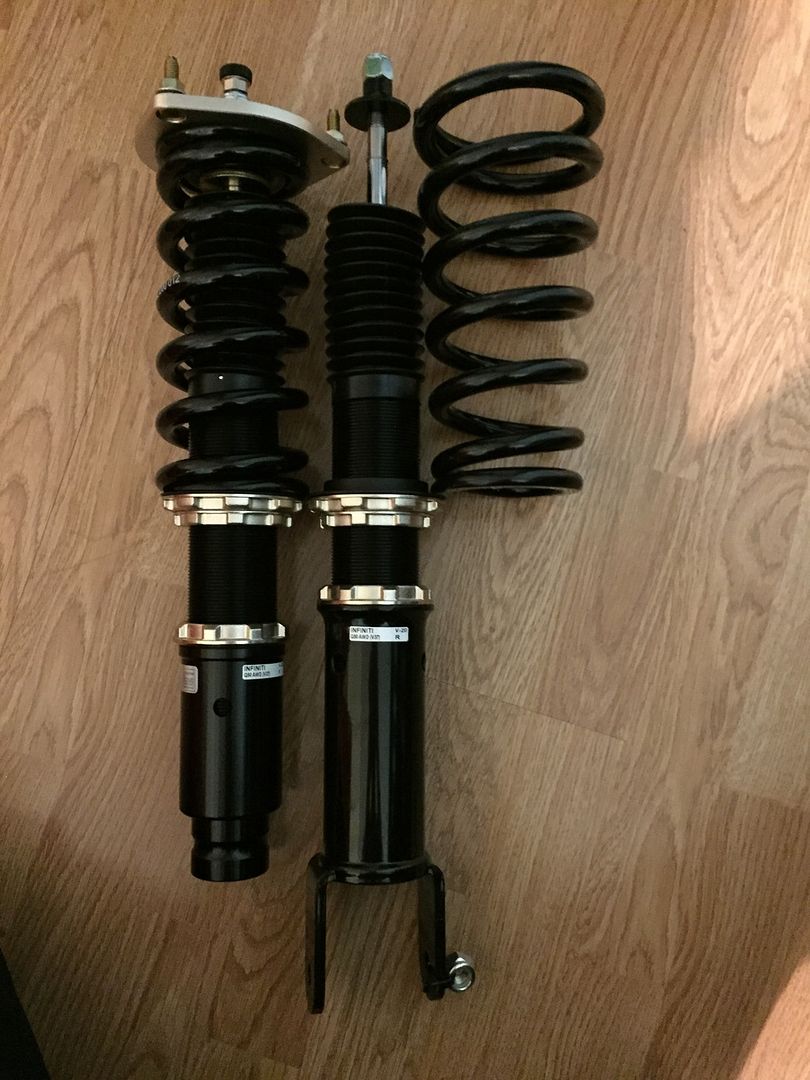 this box should fix this problem.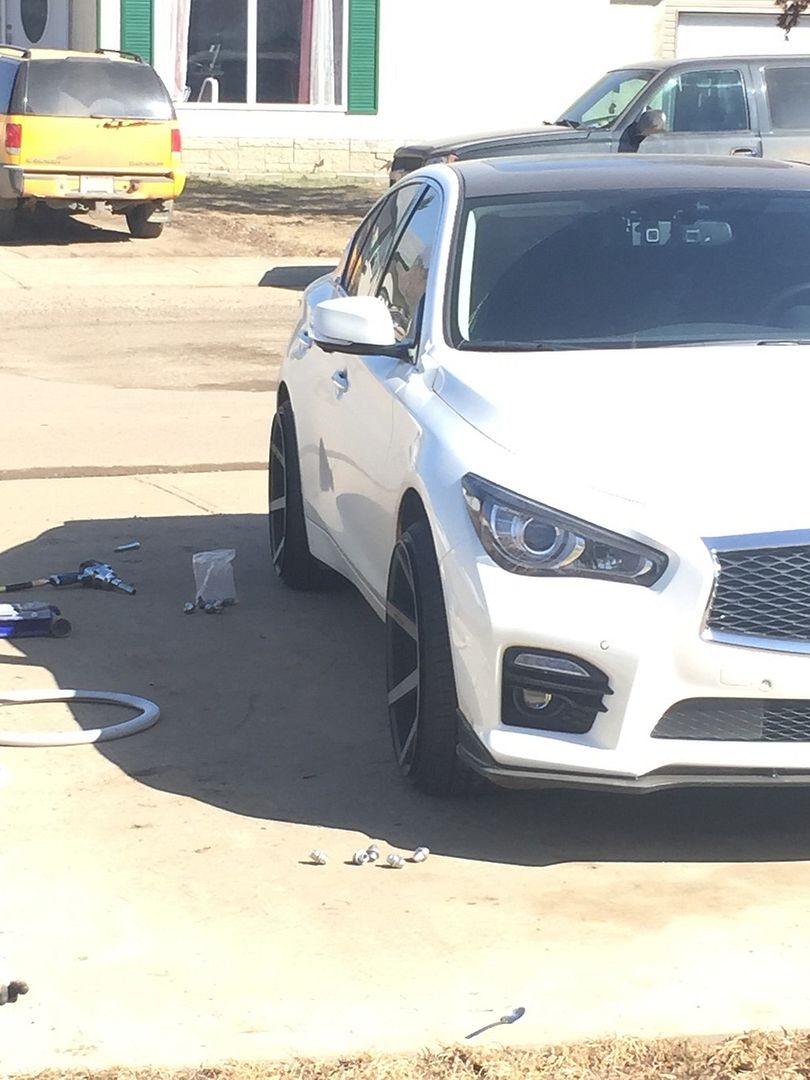 Über Member
---
Bit of a drop makes a huge difference.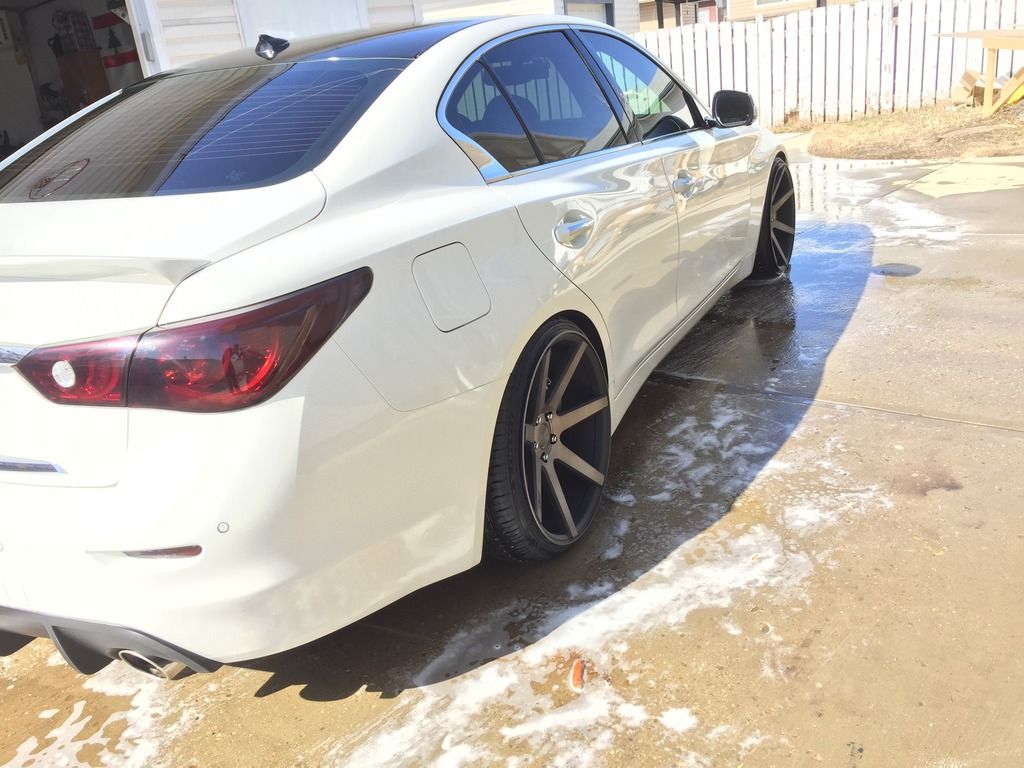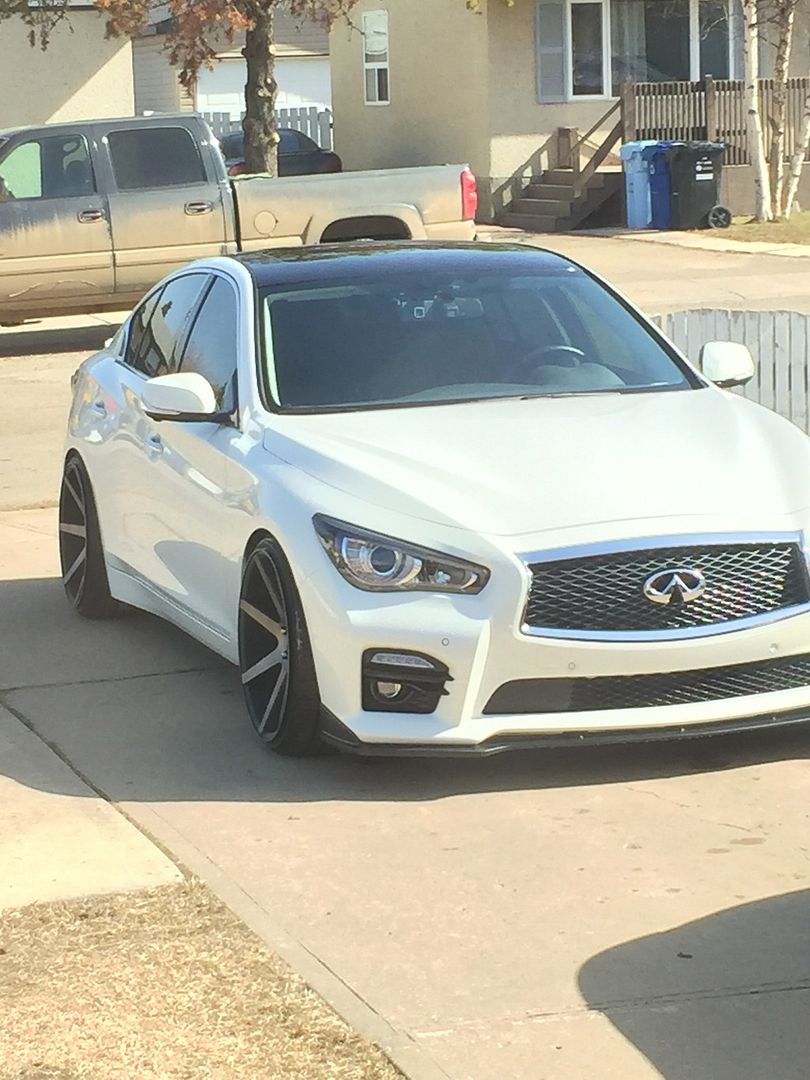 It was finally coming together the way I like it.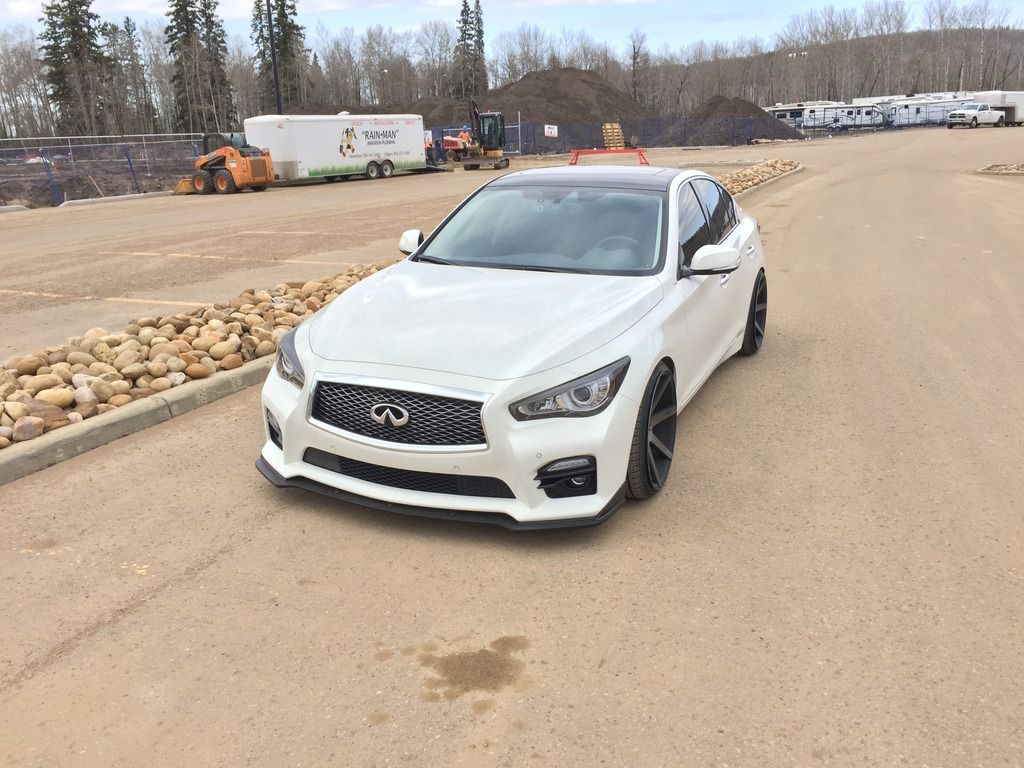 Dropped a bit more and gave it a nice detail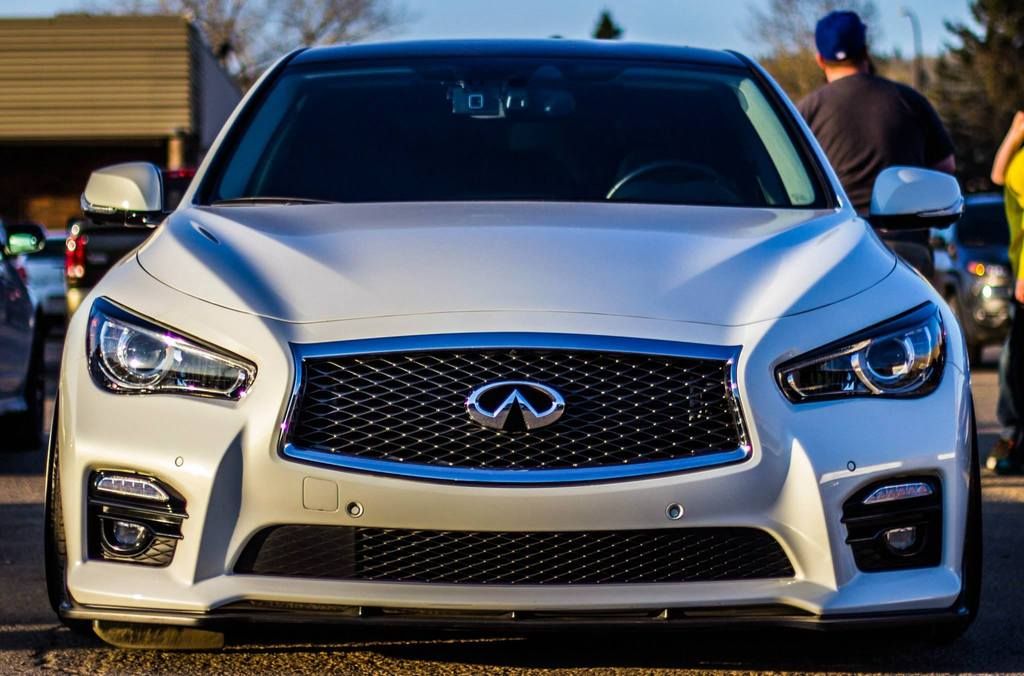 I got sick of advertising for Infiniti, decided to replace the Fuji with a business minion. Why? I have no idea I just loved it.
and again dropped it a bit more..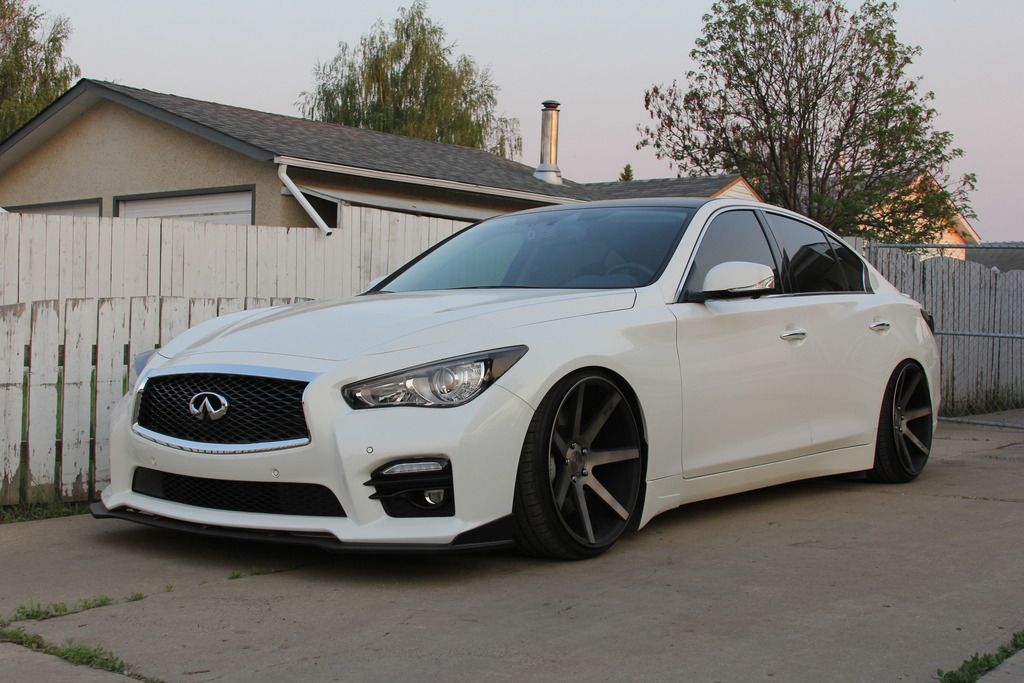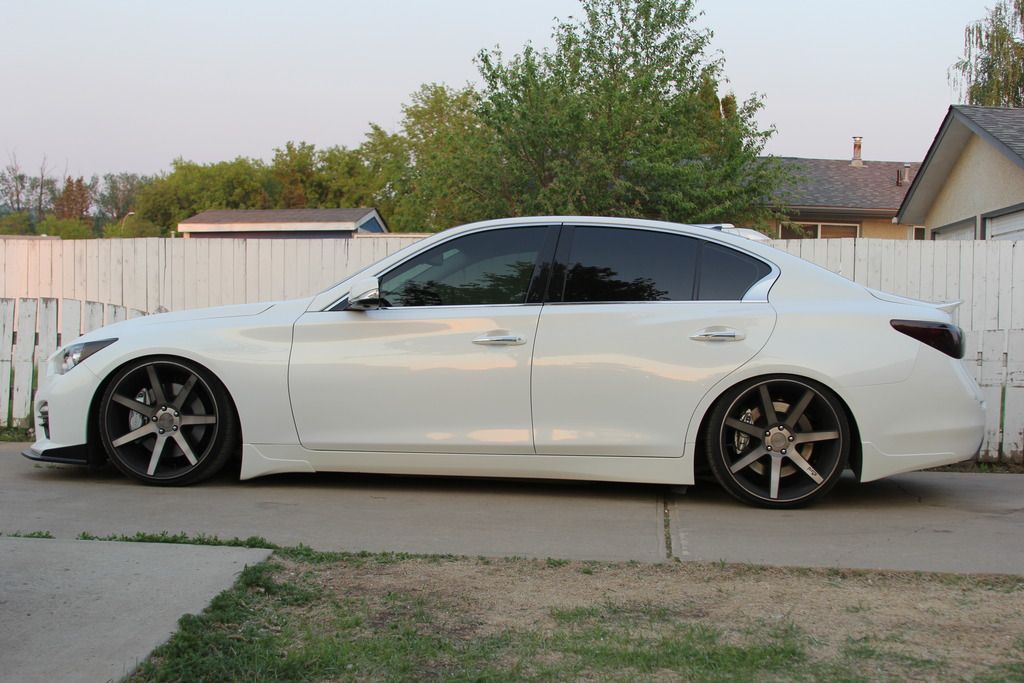 Call me crazy, but felt like removing the logo and replacing with that small decal completed my rear end. I love everything about it now.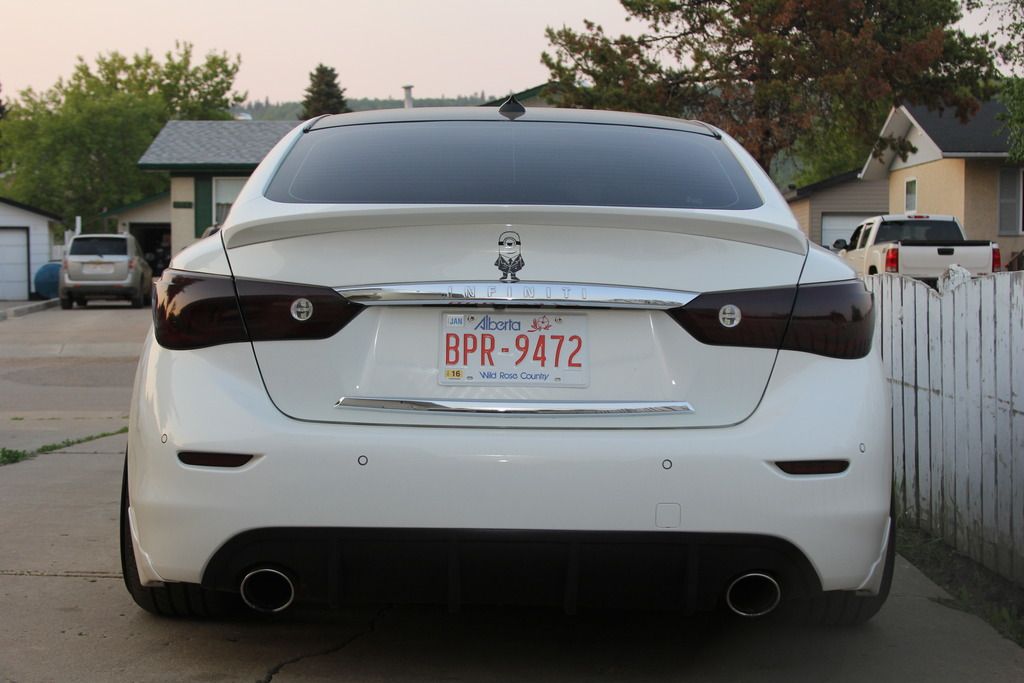 Über Member
---
That was it for that season, it was time to finish this project.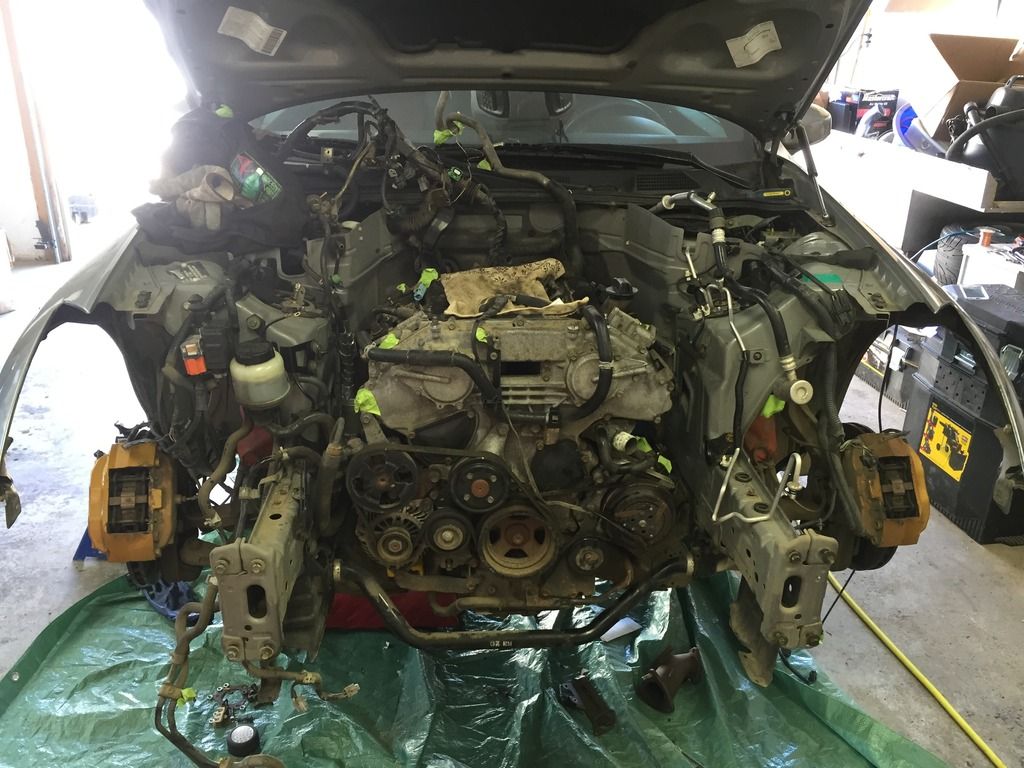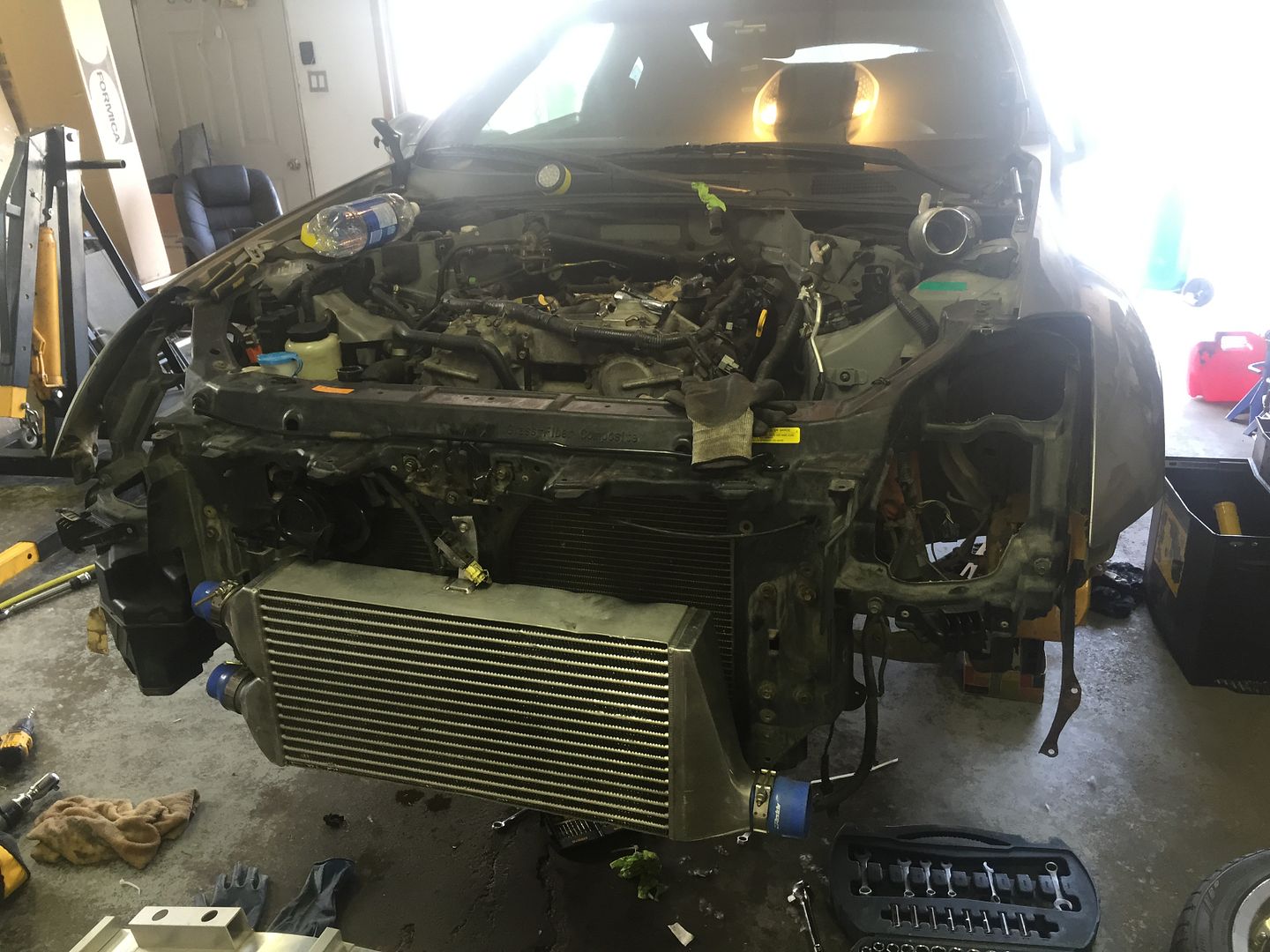 now its back together
and the Q looking perfect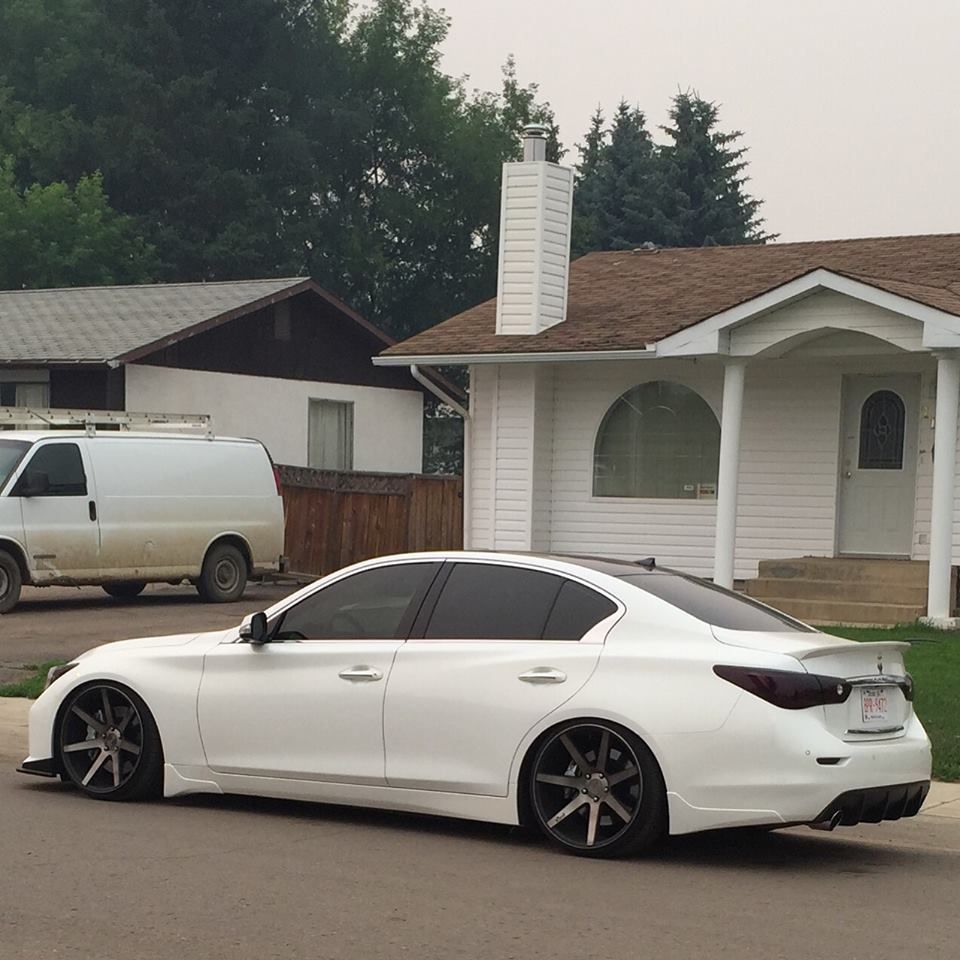 Repaint the G and dyno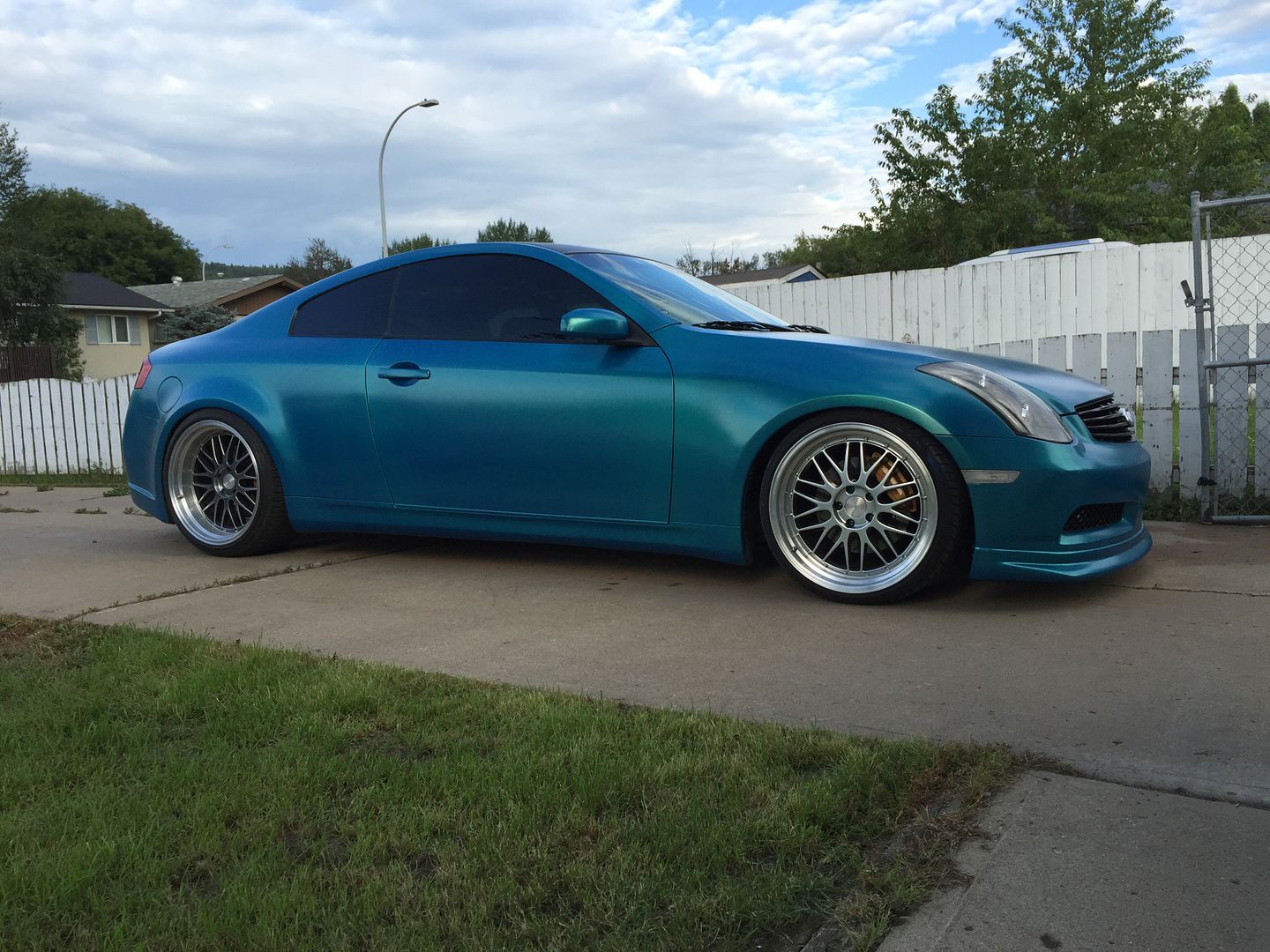 Ended up with 461whp. 445wtq.
After the G was done, I went back to enjoying the peaceful Q.
My 2 other wives lol
So winter is here again, I decided to go back to stock for winter and plan for bigger things.
coils out and sold. Had less than 3k km on them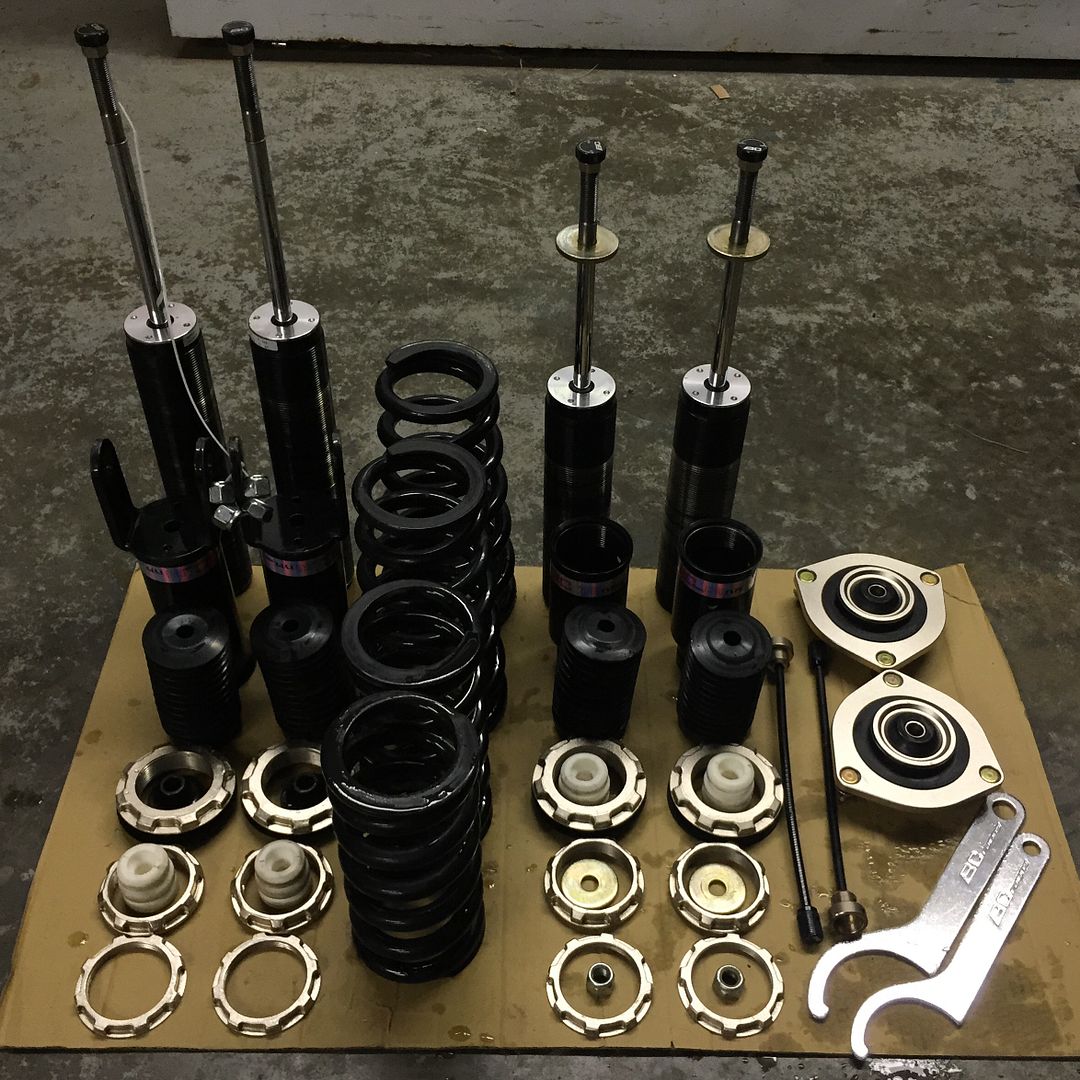 My stock RFTs were horrible last year on snow. So decided to test fit the stock G wheels they had blizzaks on them. They fitted perfectly but they look horrible. Feels like Im driving a Nissan Q50 Altima SV?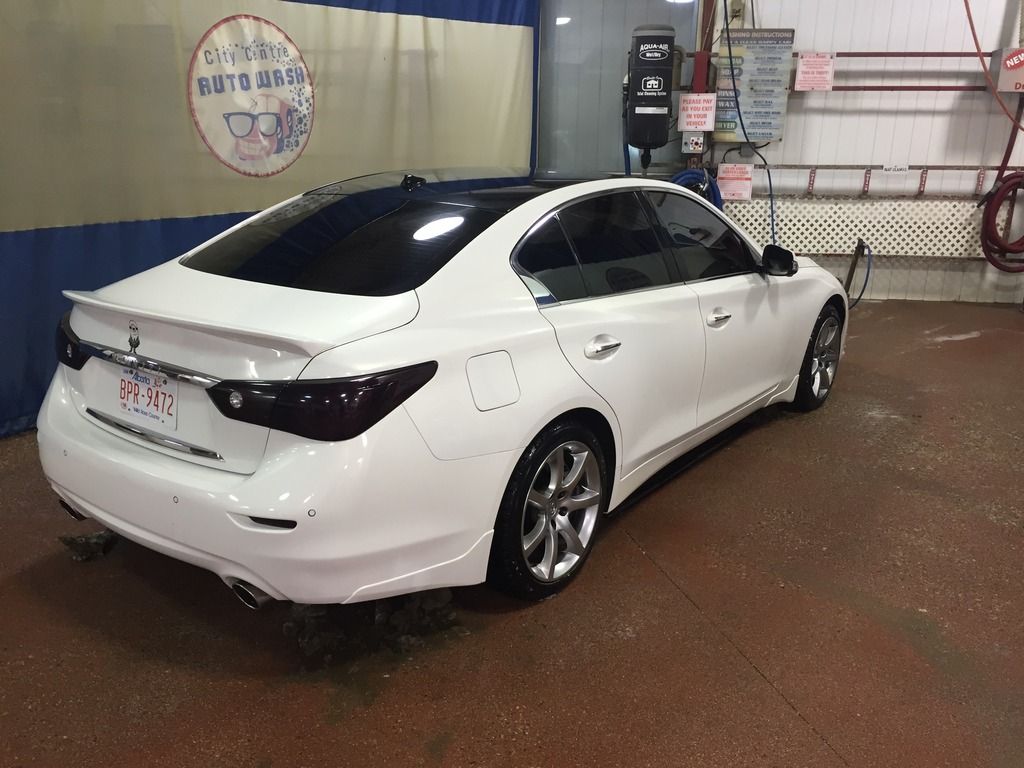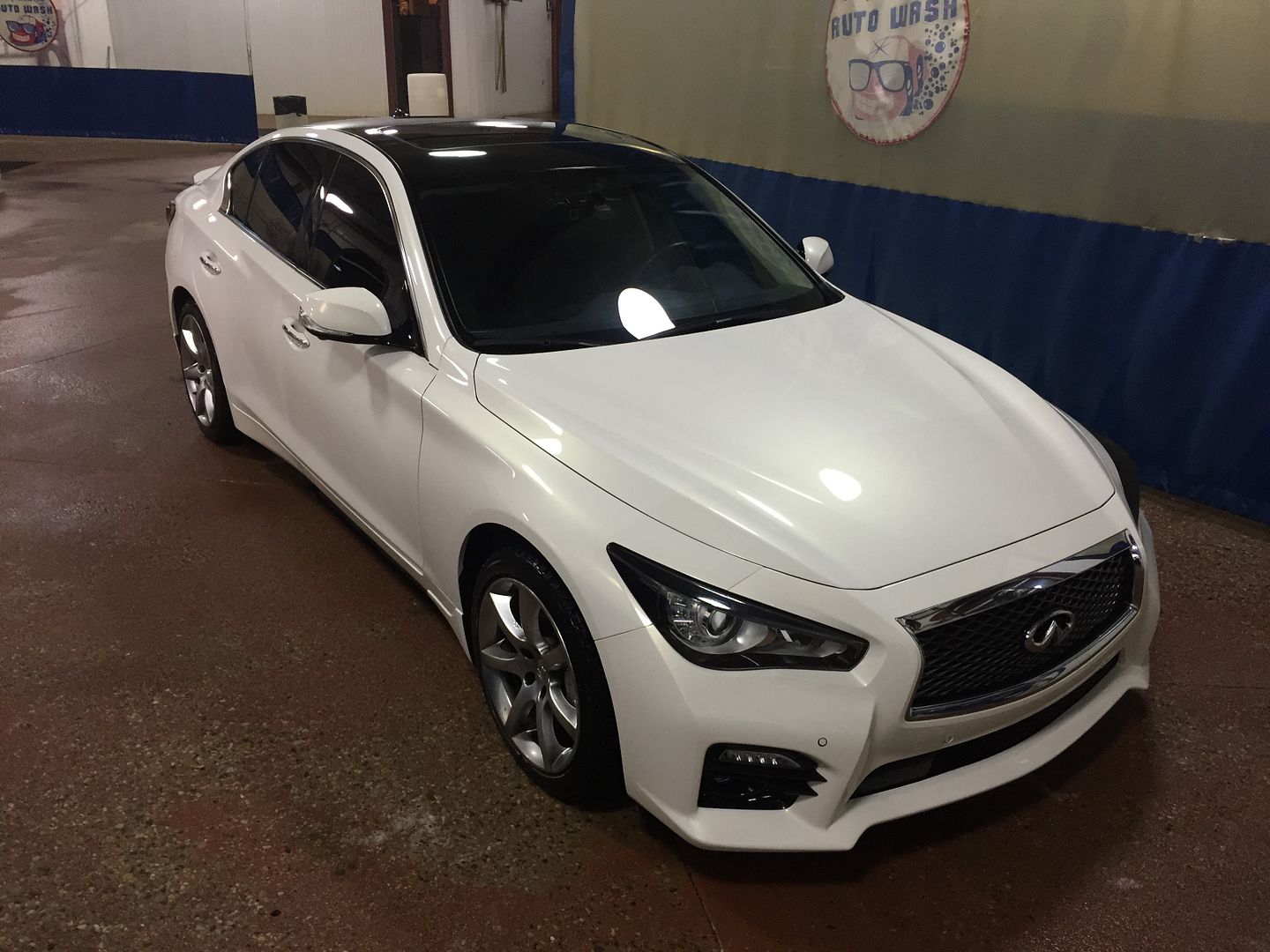 However they handle amazing, which is more important than looks at times like this.
Über Member
---
So with the BC coils sold needed something else.
Decided to upgrade to Airlift 3H management and Airdynamiks struts for next season. I will be traveling over the next few months, I will install the air suspension and level sensors as soon as I get back.
Cant wait!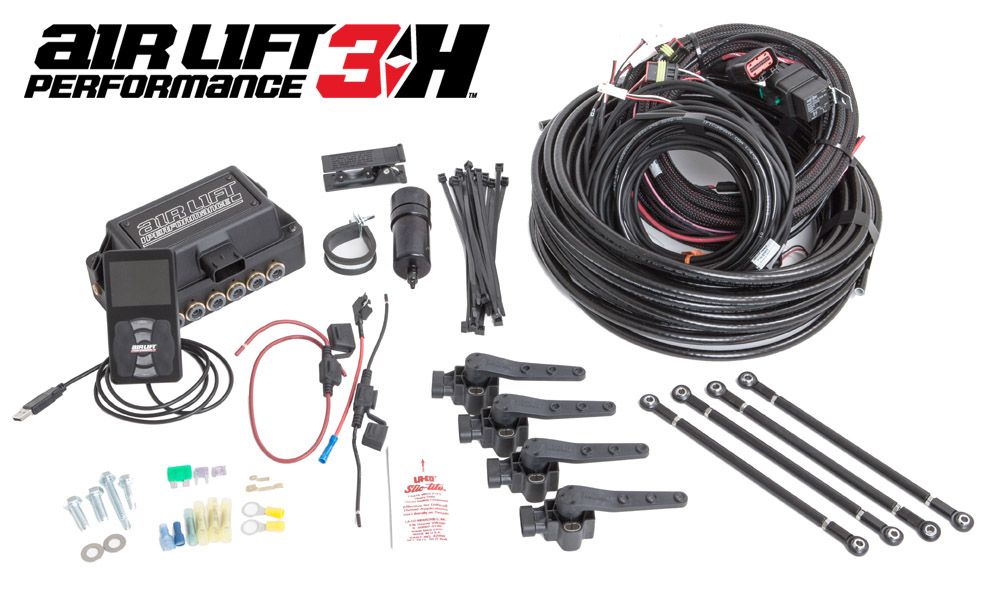 Thats pretty much where the car sits as we speak. Plans for 2016 are very minor except air.
I need to do a chrome delete and get them all wrapped gloss black. Also gonna take the headlights apart and add RGB led inside the projector, replace amber with clear & then paint them black. Thats about it.
I will keep this thread going as I go. Nothing too crazy but few new mods here & there every now and then....
Cheers!
Member
Join Date: Sep 2015
Posts: 52
Mentioned: 2 Post(s)
Tagged: 0 Thread(s)
Quoted: 27 Post(s)
---
Dude awesome write up and great project. Love how if came out
Senior Member
Join Date: May 2014
Posts: 220
Mentioned: 2 Post(s)
Tagged: 0 Thread(s)
Quoted: 76 Post(s)
---
For a simple start which turned out into major projects. Thanks for sharing, what an adventure.
Über Member
Join Date: Oct 2014
Location: Toronto, ON Canada
Posts: 819
Mentioned: 8 Post(s)
Tagged: 0 Thread(s)
Quoted: 322 Post(s)
---
@
SAMzQ50s
Have you been through a touchless car wash with the Stillen wing? I want one but I am not sure how well the 3m tap will hold against touchless car washes.
---
Meet Barricade a 2014 Infiniti Q50S AWD Asgard Grey - Fully loaded
Also Featuring:
3x Remote Starter
3m Bumper, hood and fender Protection
Welcome Lighting
Interior Ambient Lighting
WeatherTech Mats (Front and Back)
Trunk Protection Mat and Net
Interior LED conversion
Future Mods:
- Stillen splitter, diffuser and maybe factory spoiler