Discussion Starter
•
#1
•
A former Milwaukee alderman built his dream home in a lovely old neighborhood. My first apartment was in Bay View on Milwaukee's south shore. Lived elsewhere for a while. After I met my wife and got married we moved back there. Stayed in the neighborhood for eight years before moving out to the 'burbs. I still have a fondness for that neighborhood. Middle to upper middle class homes built in the 1920s and 30s. Not like the palatial mansions on the north shore.
The provided links tell the story. To say the local resident were not pleased is an understatement. The place is hideous. The interior looks industrial and depressing. The good alderman only lived there for about a year before putting it up for sale. Maybe it was driving him to suicide. I don't know.
I'd love to win the lottery, buy the house and bulldoze it. I would be seen as a hero.
The story;
A Keller Williams Realtor shared the home on Facebook, saying it would be listed on Tuesday at just under $2.1 million.
The pictures. They probably won't be up for long;
For sale: $2,095,000.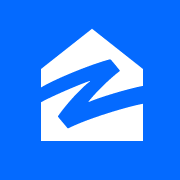 www.zillow.com